Search Engine Optimization (SEO) has a bad reputation. We've all received the emails, such as "Quadruple your web traffic overnight with our premium SEO services!" There are a lot of tricksters, con artists and other bad actors involved with SEO, giving it a bad reputation. On the other hand, there are experienced SEO experts such as myself, who can get you real results.
Why your company needs an SEO plan
SEO is a major driving force behind building web traffic. I've done SEO since 2005, and have seen lots of changes. I've drastically increased traffic on sites for employers and clients using SEO. SEO is frequently not utilized to it's fullest potential for most businesses. When a business does not take SEO seriously, they are allowing competitors to grab leads and other opportunities that they could have had. While I could go on for days about all the details involved in SEO, I'll keep this article brief. See Ahrefs' guide for more complete details. Feel free to reach out to me with any questions.
Optimize for Google
Optimize for Google's best practices, and you'll do just fine with the other search engines as well. Google has been, and remains the dominant market leader in search engines. So when I mention Google in these articles, I mean all search engines. See Google's handy SEO guide, it's a good source of basic SEO tips, and straight from the source, so you know it's legitimate.
Starting a new site
If you're starting from scratch with a new website, I recommend WordPress. There are other CMS platforms (content management system platforms) out there, but WordPress is my first choice for the best CMS platform. It's the world's most popular CMS platform, and it holds 43% of all CMS market share. It has the most plugins available. Plugins are handy apps that can be added to your site for increased functionality, backups, security, etc. I use and recommend the Yoast SEO WordPress plugin for SEO.
Do your keyword research
Find the keywords (phrases) people search for in relation to your business, and make a list of other keywords that you want searchers to find your site with when they type that keyword into Google. These keywords will be integrated into your pages, increasing the chances that a user will find you with that keyword. This will be an ongoing effort, revisit the list occasionally to be sure you're using the best keywords. There's a lot that goes into a good keyword plan.
Look up search volume on your keywords to be sure they're worth going after. Check which keywords competitors are ranking for, to see if you want to steal any of their keywords. Long-tail keywords are longer and more specific keyword phrases that visitors are more likely to use. Watch that you don't target keywords that are too popular, some are way too competitive, and not worth the effort. Wordstream gives good details on the subject of keywords.
On-Page SEO
Include your keywords in well written, engaging, original content. If you are running a WordPress site, the Yoast SEO plugin does an excellent job to ensure you've got all the bases covered for on-page SEO. The Yoast SEO green bullet is an indicator that you're doing all the things to properly optimize your page for on-page SEO, such as internal and external links, key phrase, meta description, and more. But be sure you need to optimize that page, before going for that green bullet.
Off-Page SEO
Off-page SEO includes backlinks explained below, and all other ways you promote your site, including business cards, fliers, social media accounts, etc. Please, be sure not to include the WWW in your URL left over from the early days of the web. Doing this is unnecessary, and makes your business appear outdated.
External link building (backlinks)
Build trust and domain authority (DA) from other websites with backlinks. Backlinks are similar to votes for your site from other websites, which indicates to search engines that your page is valuable and credible. Experts differ on backlink quality and volume. Some say get as many as you can. Others say only get the highest quality ones, which will end up getting you less of them. I believe in a middle ground. I say get both high and low quality links. Be careful getting links. If you get too many that Google believes are spammy, artificial, or low-quality links, your site could get a manual action (a penalty imposed by Google on a website). Disavow links to your site to avoid manual actions. Ahrefs is a great resource to give you a detailed report of all the backlinks to your site and their quality.
Fix Technical SEO problems ASAP
Technical SEO is fixing all the errors and technical issues that would cause your site to not rank as well as it should. I recommend the SEO Site Audit tool by Ahrefs. It will show all the errors and rank them by importance. Very handy. Make this your first priority, as you don't want to spend time on other parts of SEO with a problematic site. That would be counter-productive. Fixing some of these errors will improve your user experience as well. Some examples of problems are broken links, missing or too long meta descriptions, too short titles, missing alt tags, etc. A missing meta description will make the page rank lower and will probably result in a funky-looking snippet. Be sure your site is HTTPS secure.
Google Business Profile (formerly Google My Business)
Every business should have a GBP, and it should be fully updated and optimized. Make any changes promptly. This is especially important in local SEO. Ensure that your service area is correct. A mistake in the service area can sink your rankings. I've witnessed this, and it isn't pretty.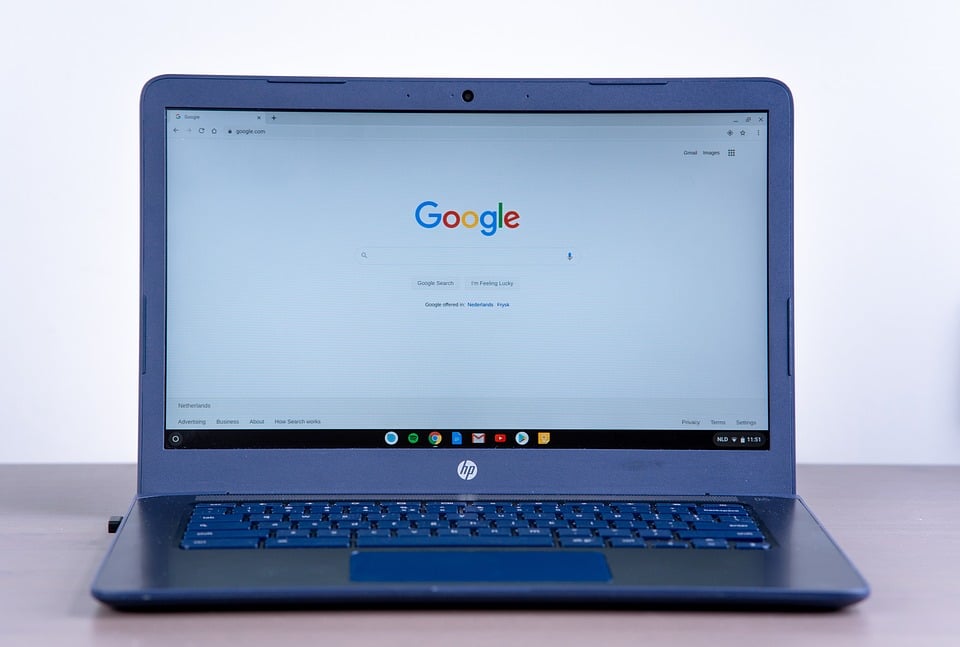 Image size and site speed
I include these two here together, since large file sizes for images are the most common culprit to slow down a site. Work on your site speed (test it at PingDom right now) and technical SEO before doing other SEO tasks, since a slow site will not only decrease your ranking, it will discourage potential customers. Site speed is top priority. I use and recommend Imagify, a handy plugin that optimizes images as they are uploaded to your site.
Attribute content that you didn't produce
The "rel=canonical" tag accomplishes this. It's a way of telling Google: "Hey! This isn't my original content. Here's where the original content is." Duplicate content isn't the major problem it once was, but it's always best to do what Google wants.
Take a NAP
NAP means name, address and phone number. An ideal situation for Google would be that your company name, street address, and phone are exactly the same in every instance that it finds on the web. That's how you'd get the best rankings. If your business moves to a new location, and you don't update your address on your site, Google account, and socials immediately, your rankings could be taking a nosedive more and more every day. Update those things ASAP when you move.
Robots.txt
This is a file in your site's directory on the server that tells Google a variety of things. One example is listing sections of your site that you don't want indexed. See Google's guide.
XML SiteMap
The XML sitemap is a dynamic list of every page of a site, which tells Google when new pages are added. Google's GoogleBot, their web crawler, will index pages without one. But it's best to be sure to include this as Google recommends it. Keep an eye on Google's Search Console to be sure all your pages are being indexed. Search console will also alert you to errors and allow you to notify Google when they are fixed, as well as other useful stats.
Local vs. nationwide/worldwide SEO
If you run a local business, such as a pizza restaurant in Chicago, you'll want to optimize for local SEO. You'd want customers in your local area to find you. Someone in San Diego, CA searching for pizza and finding your site would do you no good.
If you run a business that attracts customers on a nationwide or worldwide basis, you'll want nationwide/worldwide SEO. Local and nationwide/worldwide SEO have some key differences, but both share the SEO basics.
Local SEO basics
If you need local SEO, there are several local SEO companies that can help you. My favorite is Bright Local. The key to local SEO is citations. Citations are backlinks that include your NAP. Citations are most important for local SEO, (get as many as you can,) but nationwide/worldwide SEO should have a small number of them as well. Be sure your Google Business Profile is correct, up to date and frequently updated with new content, as GBP remains the most important piece of local SEO. Ranking high on the Google Map Pack, also called Local Pack, is the top priority for local SEO. It is a section in the Google local search results that shows the top-ranking local listings for the search location.
Mobile functionality
Keep an eye on how your site appears and functions on mobile devices. As the popularity of smart phones and tablets have increased, these have overtaken desktop computers as the primary way users look up information and make purchases. Check your site frequently with Google's mobile-friendly test.
Prune the tree
Pruning a tree, cutting off rotten and dead branches keeps the tree healthy. The same goes for a site. Most sites have way too many outdated pages. Take these pages down to keep your site more lean, and it will rank better. Google always wants its searchers to get the most current webpages in their results. Be sure to redirect a page to a similar, newer page before taking it down, to avoid the dreaded 404 error (page not found.) It's always best to avoid the 404 when possible, and to have a searcher find a current page rather than an outdated one.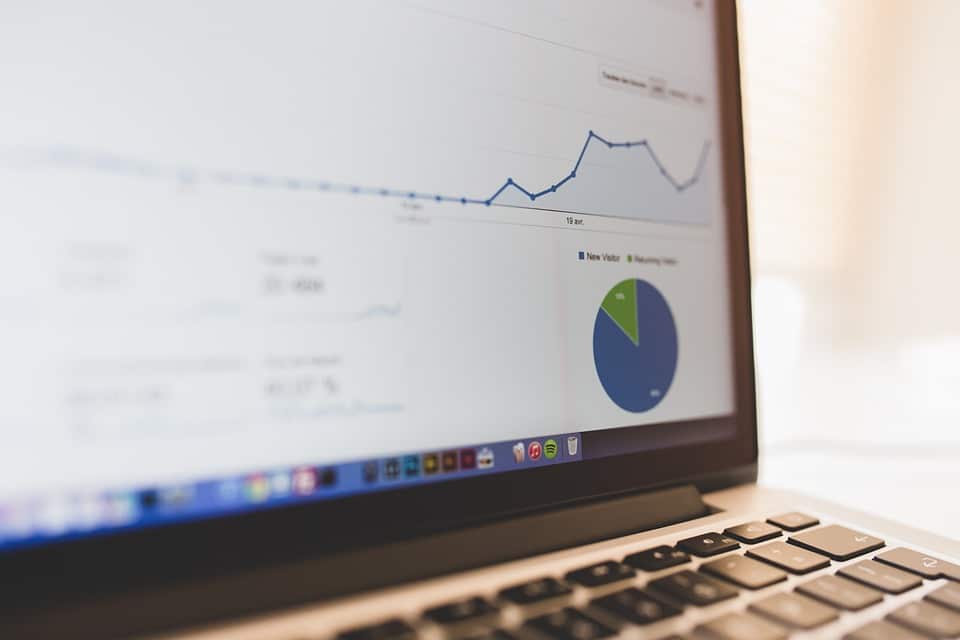 Measuring SEO Success
The best way to measure organic traffic is using Google Analytics (GA). GA offers a ton of information, and is adding new features all the time. It can be easy to get lost in the details though. Keep an eye on site speed on a regular basis, and make the focus your conversion rate. Your SEO efforts should ultimately bring more users to your site that convert to customers. This is the most valuable item that can be tracked through GA. GA is a valuable tool for marketers. In the past, I held a certification in GA.
Disclaimer
I don't have affiliate agreements with any of the companies mentioned and linked in this article. Therefore, I receive no monetary, or other kinds of compensation, for mentioning them. I list them simply because I have found them useful in my 20+ years experience in SEO.
Top quality web development by Catwired
WordPress site design/updating, creating successful landing pages, SEO, digital marketing, analytics, and more, are all in my skillset. If you need more technical heavy lifting, such as PHP, ASP, JSP, PERL and Javascript, those are not in my toolbox. Reach out to Catwired for the more heavy-duty projects. If you're looking for web development, look no further than Catwired. I've worked with the owner, Dave Currence, on several web development projects, and have found him and his team extremely helpful.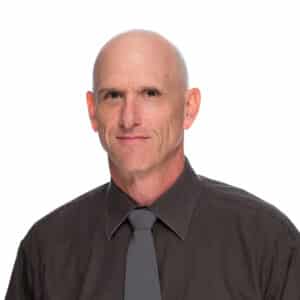 Bill Pierce
Electric Vehicle (EV), Marketing & Sustainability Consultant, Publisher EVinfo.net, Freelance Writer